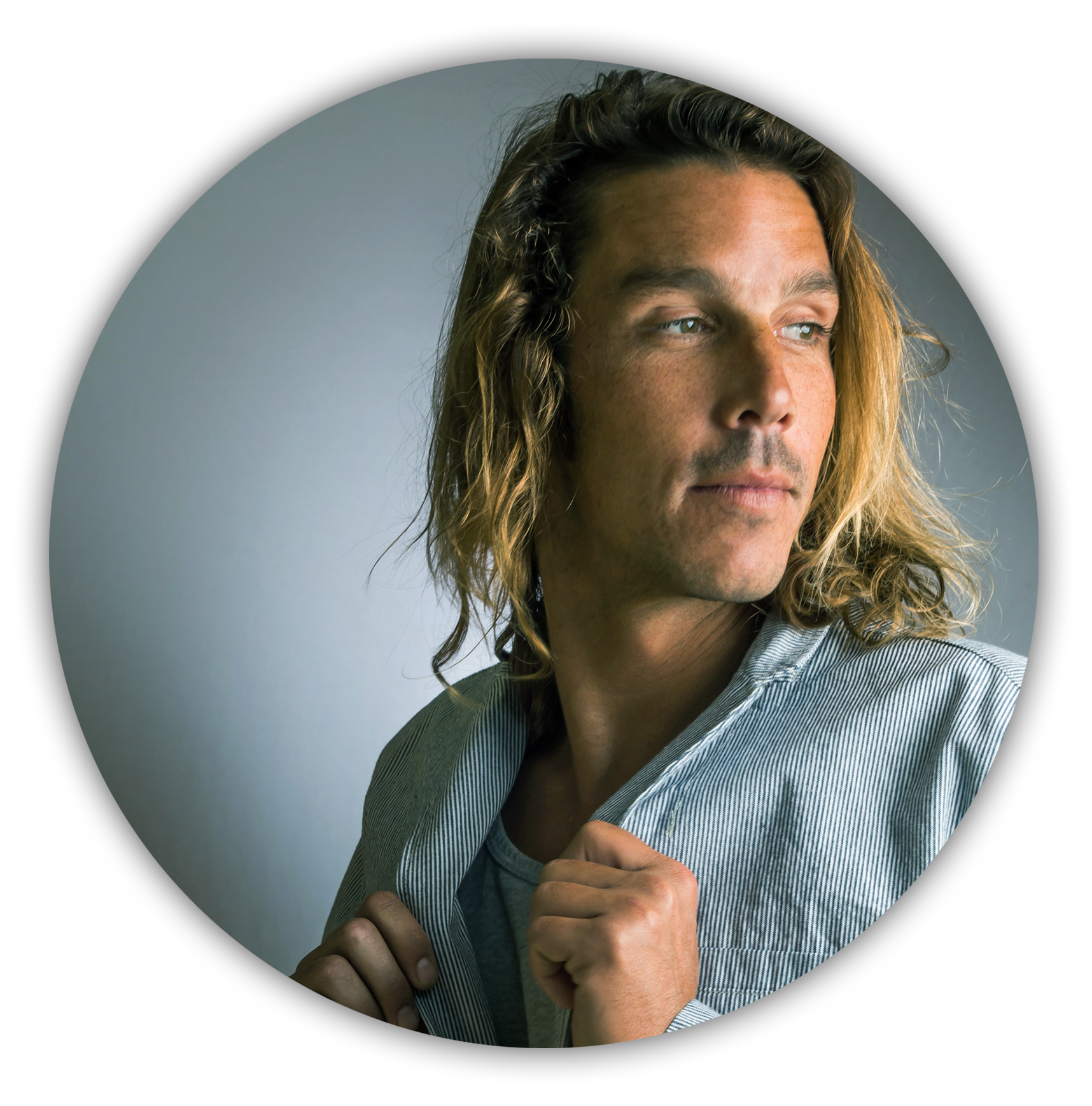 Greg Cali, known simply by his last name, grew up in charming beach towns along the California coastline.  From an early age, it was clear that he was inclined toward artistic endeavors.  While studying fine arts at Cal State University Long Beach, his creativity flowed from the Californian lifestyle and inspired him to master photography.  He named his company with his surname, in honor of his Sicilian grandparents.  And so, TheCaliLife.com was born.
Today, Cali consistently infuses his photography with an artist's perspective. He works effortlessly, capturing photos with the most perfect color and light, as if he were painting each subject in its own personal best lighting. His dedication to getting the "perfect shot" has made him one of the most sought after photographers in Southern California.
Cali's personality is warm and infectious; and his ability to make you enjoy yourself is remarkable.  He treats every engagement, wedding and event as his mission to photograph your story line.  His quick eye and attention to every detail will leave you with a smile in all the years to come.  Your photographs will become reminders of your fondest memories, and will remain some of your most special treasures.
Cali is fortunate to work with a wide variety of clients, settings and unique requests.  He sincerely looks forward to meeting you.  His credits include: Exquisite Weddings Magazine, San Diego Pacific Magazine, Fine Magazine, Swell Realty, Sotheby's, Previews, O'Gara Coach, Cartus, Dimension Data, and Monster Energy; to name a few.  You will also find his paintings and murals in private homes and federal buildings and military-base schools across the nation.  Visit TheCaliLife "Shop" to see available prints.
To contact Cali for a free consultation regarding your special needs, you may write him at greg@thecalilife.com or call him directly at (760) 525-5514.
P.S.  If the waves are on fire, then a 24hr delay on project completion and delivery may occur 😉  Cash me outside!
Blog